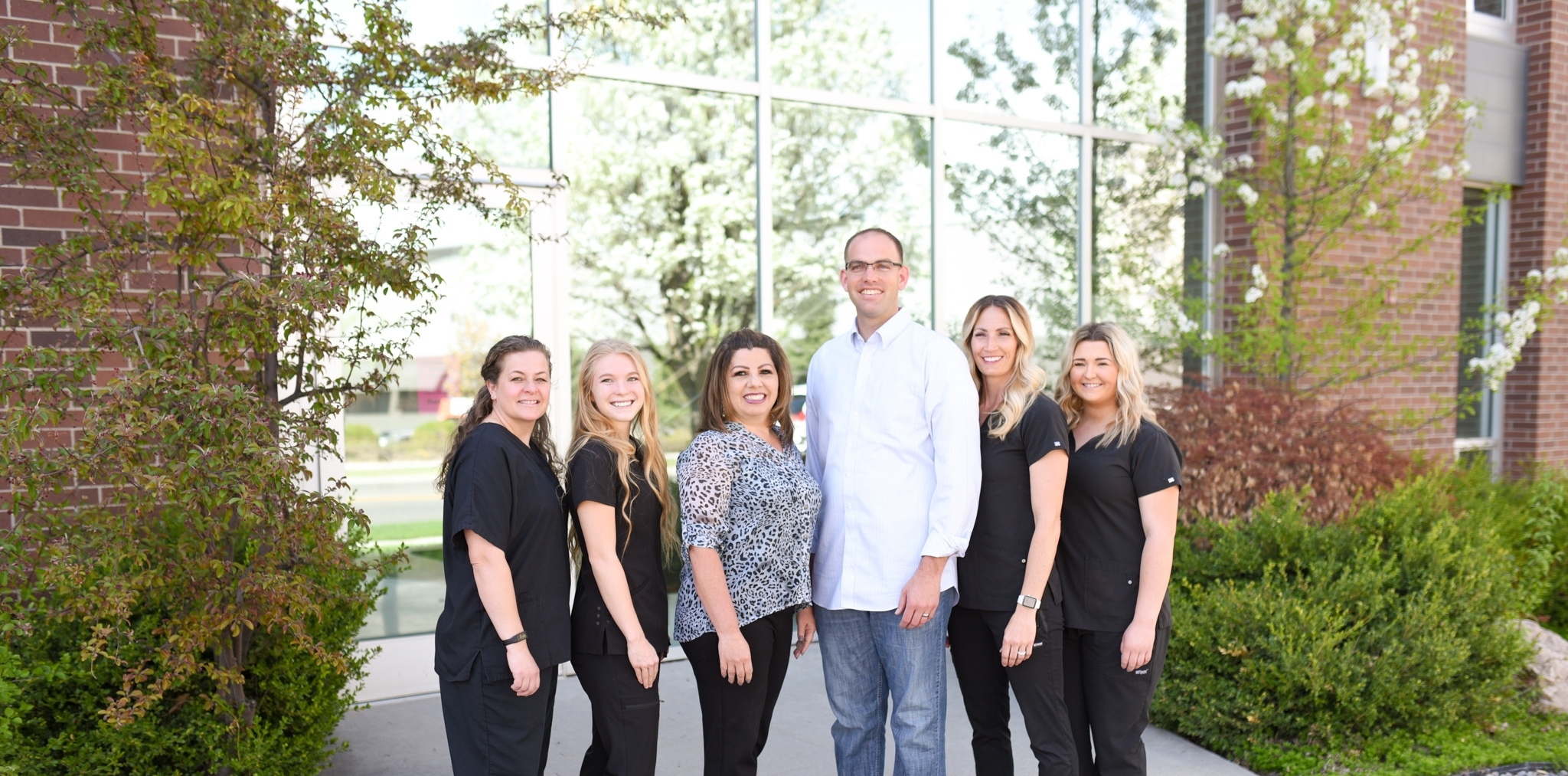 Cache Valley Dental is proud to offer Invisalign treatment!  Choose the clear aligner system committed to continuous innovation, with 20 years of clinical research and more than 700 patents. No other clear aligner is backed by the data and experience of 4 million cases.
Dental Implants
Many people have teeth that have been removed for different reasons, but would like to have them replaced. Do you have any spaces between your teeth that you would like to have filled? Call our team to schedule an appointment.
Wisdom Teeth
Are you experiencing pain or discomfort from wisdom teeth coming in? Come see us at Cache Valley Dental. We can help gently remove wisdom teeth using Conscious Sedation or Nitrous Oxide to help you stay relaxed and comfortable during the procedure. Call our team to schedule an appointment.

I had an infected tooth on a Saturday start giving me problems. I was able to get ahold of him without any problem and was seen on Monday to see what was wrong and get a procedure scheduled to take care of the problem. Professional and friendly.

They are super fast. I'm in and out quickly. Every one is really nice. I never felt judged or put down because of the state of my teeth. Definitely recommend, especially if you have been putting off dental

This is the best dentist I have ever been too. Always get seen really fast. They work well with my budget and flexible spending account and insurance . They let me know before hand how much will be out of pocket expense. As painless as I think going to the dentist can be. Great friendly staff.

I cannot say how appreciative and grateful I am for Dr Fenton and his staff. It's beyond difficult to find a dentist during the Christmas holiday. My son had been suffering from a severe toothache since Christmas Eve and couldn't get any relief. The office was booked but they were willing to squeeze him in and they took great care of him. He needs to have the tooth extracted next week but he will be able to survive this weekend thanks to their help and some antibiotics. Thank you.

Highly recommend. With an aching infected tooth they got me in as a new patient right away. So kind and they actually care about you as a person, and not just another patient in the chair. 5 STARS!!

Dr. Fenton was great with my 5 yr old son. They got us in the same day for a tooth that was bothering him. Great first time experience with this office. Happy to return.

Dr. Fenton came to the rescue after my daughter broke half of her front tooth off one evening. He and his dental assistant came into his office at 8pm to fix her tooth which was a huge relief. She was so upset about the tooth and Dr. Fenton managed to make her feel better and fix the tooth. Dr. Fenton is very friendly, easy-going and skilled. His dental assistant is also great.
Went with my two kids who were pretty nervous. The entire staff was great and even made it a fun experience for them. Going to use these guys all the time!

I just switched to this office. The staff were friendly and professional. I would recommend them to anyone.

Dr Fenton and his staff are the obsolete best. They are extremely good at what they do and take extra time to make sure I am taken care of.

I've been driving to Ogden for about 10 years for my quality dental work. After seeing Dr. Fenton and experiencing his great approach and his thorough understanding of what needs to be done, I won't go anywhere else. There is no rush in doing his work, and there's no long wait times to get an appointment or to see him when you get there. The help from the staff and associates is also excellent. His past experience with the US military provides an extensive range of information, that he can draw from to correct problems patients may have with previous work done by others. Friendly and helpful 👌

Dr. Fenton is by far the best dentist in this valley, he will go above and beyond to make his patients comfortable and satisfied with there visit, I myself have never received the treatment I received from him. He went the extra mile for me, no words will show my gratitude for Dr. Fenton.